WavHead
Musical Democracy
Discussions are better than playlists.
WavHead lets people at your events vote on what music they want to hear. Once you get it running, WavHead does the rest.
Connect
Connect your device to the local WiFi network.
Vote
Vote for your favorite songs.
Any time. On any device.
Make your voice heard, whether you're on your phone, tablet, or desktop. The only requirement is a web browser.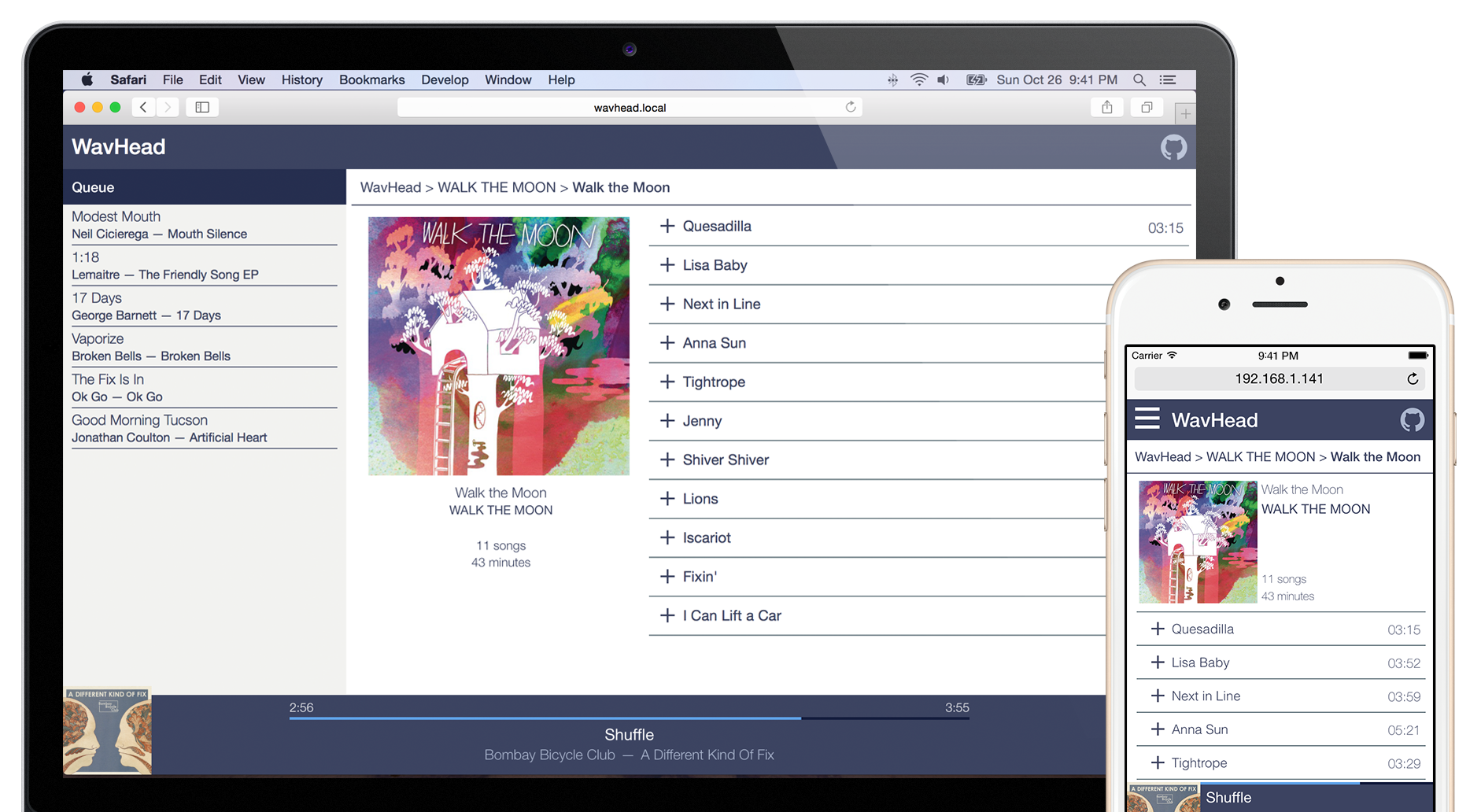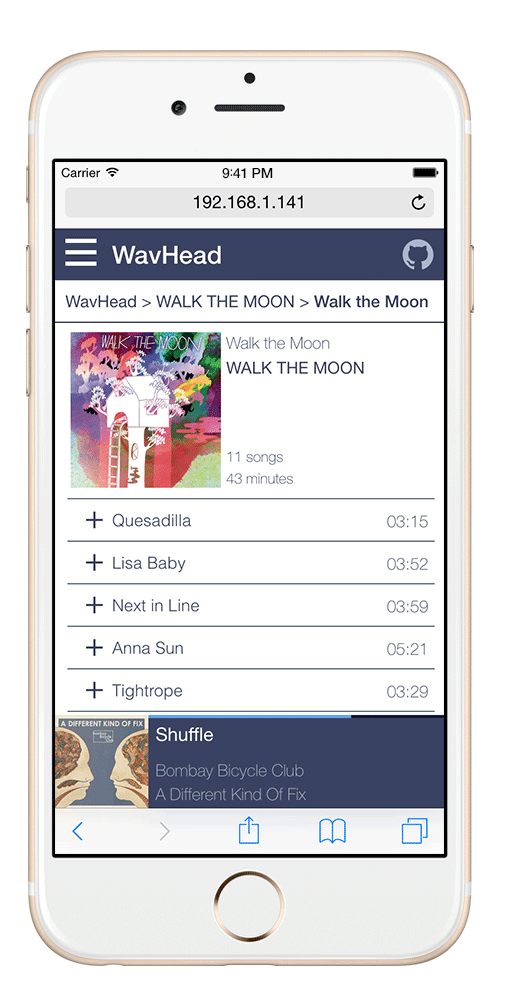 Easy to install.
WavHead requires just a few steps to set up.
Install the prerequisites.
More information available in the
README
.
Index your music using ./wav_head.rb -i.
Start WavHead with ./wav_head.rb -s.